Honesty. Integrity. No Salesmen, No Gimmicks, No Big Ads.
– Roofing contractors offering quality roofing at a reasonable cost.

---
Local Syracuse, NY Roofing Contractors since 1973
Overall, there are well over 5,000 homes in Onondaga County with a Custom Quality Contractors' roof.
Since 1973 we have served greater Onondaga County, including Syracuse, NY, Baldwinsville, NY, Brewerton, NY, Camillus, NY, Chittenango, NY, Cicero, NY, Clay, NY, DeWitt, NY, Fayetteville, NY, Galeville, NY, Geddes, NY, Liverpool, NY, Lyncourt, NY, Lysander, NY, Manlius, NY Onondaga, NY, Skaneateles, NY, Solvay, NY, and others.
Custom Quality Contractors, Inc. was founded in 1973 by Michael Waters. When Mike started his roofing company, it was a sole proprietorship. In reality, a truck, a ladder, and an unwavering belief that quality is number one. To that end, he founded his roofing company with the customer in mind. Soon, Mike gained a reputation as an honest roofing contractor who would always take the time to sit with his customers and review the condition of their roof, needed repairs, and explain the options. In short, Mike believed in honesty and professionalism above all else.
Mike had just one motto: "No Salesmen, No Gimmicks, No Big Ads. Just the highest-quality roofing in Syracuse, NY". Fifty years later, that is still our core value.
Afterward, our roofing company was incorporated as Custom Quality Construction, inc. in 1975.
Later, in 1998, we became the first roofing company in the region to achieve the Select ShingleMaster certification.
In order to give our customers the very best, we continue to grow and evolve. Similarly, we restructured our business model to enhance and expand the roofing, siding, gutter, and other home improvement services we offered in 2011. Most importantly, the same highly trained workforce of construction professions, known and trusted since 1973, is at the core of our company. So our name is now Custom Quality Contractors, Inc.
---
We are a top-rated roofing contractor with the most experienced workforce.

As a certified roofing company since 1998, our work is 100% backed by CertainTeed Saint-Gobain, inc. The Saint-Gobain Corporation is a leader in roofing since 1904. Over 95% of all roof installations are completed on the same day (in most cases, that %5 percent or less is due to weather).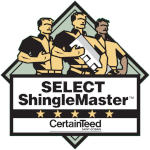 ---
Choose a roofing company with the best BBB rating.

We hold the highest BBB A+ rating. We've worked to maintain that trust with customers and will continue to do so for decades to come. Click here to see our profile.
Firstly, all work is done by our trained, certified roofers. Unlike some other companies, we never sub-contract jobs.
Secondly, our team stays with you each step of the way. The same employee who did your estimate will be on-site as your new roof is installed to ensure every aspect of the job meets your wishes, from start to finish.
Finally, a senior project manager supervises all aspects of each roof installation. Our goal is 100% customer satisfaction.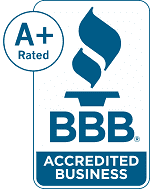 ---
Our Mission Statement:
Core Values: Our customers are our most prized assets. To that end, we are a customer-driven company. This means fair, professional treatment, and quality craftsmanship are values we share with homeowners looking for the roofing, siding, and construction services we offer.
Customer First: Always deliver 100% customer satisfaction.
Our Employees: Similarly, great employees help us make a great business. Hire the best roofers, train them, and treat them well.
---
Certified longer than anyone else.
Click below to see our credentials.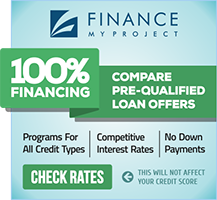 Best Roofing Warranties available.
Up to 50 Year Warranties Availble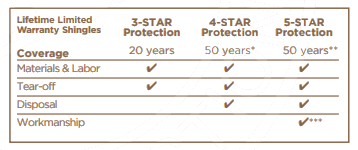 10 Year Workmanship Guarantee comes standard.
50 Years
of providing quality roofing services in Onondaga County, NY
Thousands of references:
Baldwinsville, NY – Camillus, NY – Cicero, NY – Clay, NY – Dewitt, NY – Fayetteville, NY, – Jamesville, NY – Liverpool, NY – Marcellus, NY – Skaneateles, NY and many others.
Best Rated Roofing Contractors BBB A+
---