From small roof leaks to major roof repairs we are here to help you 24×7
We offer full service roof repairs, including:
Emergency tarping of damaged roofing
Shingle replacement
Leaking vents, skylights, and sun tunnels
Patching and sealing of leaking areas
And other repairs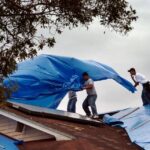 Roofs in the Syracuse area take a lot of abuse. In winter, snow, ice, and freezing rain assault your roof. At the same time, in summer, the roof is exposed to sun and ultraviolet rays, high temperatures, and high humidity. As a result, your roof may begin to experience problems. In particular, older roof and economy asphalt are at the highest risk of failing and needing repair.
Likewise, Mother Nature can do her share of damage. In 2010 Onondaga, Cayuga, and Wayne counties took four straight days of snow, ranging from 2-4 feet. Our crews worked 24×7 responding to emergency snow removal calls. In contrast, July 2012 saw the hottest day week recorded (when we measured temperatures on the roof deck exceeding 120 degrees, we had to suspend operations for safety reasons briefly). But not to worry, we made up for it in 2015 with three record lows of nearly -20F and a generous 60 inches of snow. Certainly, roofs in Central New York take a lot of punishment. (https://www.localsyr.com/weather/the-weather-extremes-of-this-past-decade/).
As if that weren't enough, though rare, severe wind and ice storms can bring a tree suddenly crashing into a roof, requiring emergency repair.
---
Important

: What to do if your roof is leaking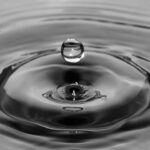 It is important to realize that even a small leak can turn into a large and costly problem. Surprisingly, every drip you may see may have many pounds of water pooled above it. Remember that the insulation in your ceiling is like a giant sponge. So it is critical that you take immediate steps to protect your valuables and your safety until you can get your roof repaired.
What to do if your roof develops a leak:
Remember safety first!

Obviously, electricity and water don't mix. Locate the circuit breaker for the room(s) and turn off the electricity.

Contain the water, if you can.

After turning off the electricity, place a container such as a bucket or a dishpan under the area that is leaking. Be sure it is on a solid surface.

Protect any valuables.

Move any valuables away from the leak. If you cannot move an item, cover it with plastic to protect it until the roof is repaired.

Watch for any signs of sagging.

Water will quickly saturate ceiling insulation. As a result, the drywall may fail. Poke a small hole to release the water to prevent it from pooling.

Contact a qualified roofer as soon as possible.

Call us 24 hours a day, 7 days a week at (315) 472-2282.
IMPORTANT: Don't overlook the threat of mold and mildew. It begins to grow in a matter of just a couple of days. Therefore it is important to repair the roof leak as soon as possible, even if it has subsided, or you could be facing expensive restoration.
---